Have you ever thought about to learn Spanish in Bangkok? You might think that the Spanish language is not an important thing in Thailand yet. Well, somehow this is right; Spanish in Thailand is still not a big thing in terms of the language itself, but, as the world is being more globalized day by day, Spanish is saying Hola as well in South-East Asia, and actually, is coming in strongly.
Bangkok is a huge city and one of the most important cities in Asia, needless to say, so, you can actually find many working or studying fields where Spanish is required. Sometimes the knowledge of Spanish is a must, so, learning Spanish in Bangkok has already a high relevance.
As Thailand is a very touristic country, there are thousands of people per year going to visit that amazing country. A lot of them come from Spanish-speaking countries, so, the tourism field, it is directly impacted by this globalization, being necessary having a wide knowledge of the language in many companies working on tourism.
To learn Spanish in Bangkok is way more important than you have ever thought!!!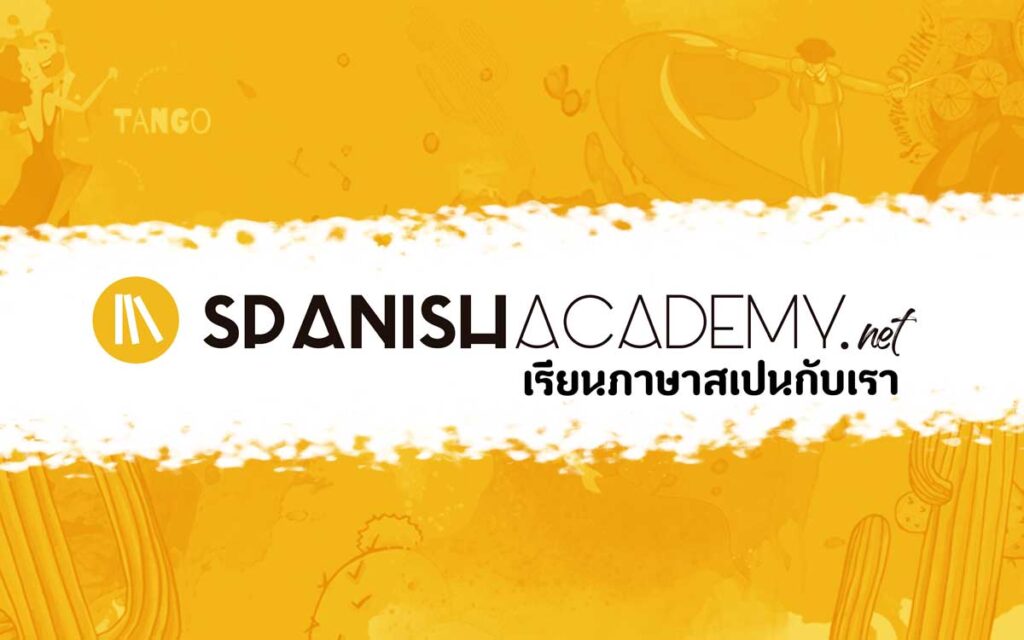 Spanish language school in Bangkok
Spanish Academy, as a global network teaching school, wants to be also part of Bangkok and Thailand in general. Many of our teachers started their careers working in Bangkok, so we are very familiar with Thai people and Thai culture. We can just thank Thailand for the opportunity that gave us back in our younger years, and now, we hope that Spanish Academy might be part of Thai people's learning.
We sincerely hope to be the online teaching website chosen for Thai or expats living in Thailand to improve their Spanish.
To learn Spanish in Bangkok is every time more important, and at Spanish Academy we want to be part of this process.
If you're looking for a Spanish language school in Bangkok we strongly suggest you to consider us as your Spanish school in Bangkok learning through our platform. All our teachers are certified and natives with a 100% success rate. You can take Spanish lessons online with our platform or book a class with an online Spanish tutor.
Private native Spanish teachers in Bangkok
We have private native Spanish teachers in Bangkok available to offer individualized Spanish classes.
If you really don't want to study with our online method, send us a message and we will put you in touch with one of our Spanish teachers in Bangkok.
You can send us a message through our contact form.
How are our Spanish classes in Bangkok?
Our Spanish classes in Bangkok are personalized according to the student's level. The teacher builds the syllabus according to the student's level and goal.
Our teachers are used to work with students from international schools and universities (St.Andrews, Patana, Wells, Nist, Chulalongkorn… ).
Why you should learn Spanish in Bangkok
We have given you thousands of reasons to start learning Spanish right away, but, if you are still hesitating, we are going to check it deeper. Why should you learn Spanish in Bangkok?
As has been said, many working companies are demanding a big Spanish knowledge due to globalization. Those companies are working with Spanish-speaking companies overseas, so each time it is being more essential to have our language in Bangkok.
Most of the time, those companies have no choice but to hire a foreigner from a speaking Spanish country in order to cover their communication needs; of course, this is completely fine with us, but, the work could be easily done for a Thai person with a decent Spanish Knowledge.
As for the international schools, most of them have a program of Spanish as a second or third language in their different curriculums. Whether it is IB, IGCSE or any other, Spanish has also become an important part of those international schools' curriculum and we have found hundreds of students that are struggling with their Spanish program.
Universities in Bangkok, also offer in many of their bachelor degrees, a Spanish course for the student, so there is another reason to take it seriously when it comes to Spanish.
We haven't talked about the Spanish itself in our daily lives. There are several restaurants in Bangkok from Spanish-speaking countries; whether it is Argentina, Spain, Peru or Mexico to name a few countries. These restaurants normally are ruled by a native person, and you can find people from those countries there as well. You might think that this is not a big reason to learn the language; well, yeah, we do not think so either, but, we are talking about people, and in Bangkok you will find people from Spanish-speaking countries in any touristic area, so if you want to be able to communicate with them and make new friends, Spanish is a must because sometimes we do not speak English well enough.