In Hong Kong there is a big commitment to work, improve and learn. As foreign trade and learning languages are so common and important, Spanish is something that is very relevant. People usually take classes and do extra work after their normal activities.
At first we were not sure how much interest there would be to learn Spanish in Hong Kong. However, we were surprised about what we found when we got some information about the educational situation on the island. It turns out that with 11 universities and a large number of international schools, the Pearl of the Orient, as it is also known, is one of the places that invests the most in education all over the world.
We had the opportunity to check out the possible interest and the offer of learning Spanish, always thinking that later on we would have the chance to offer the locals a Spanish tutor in Hong Kong.
During our days in the city we were very surprised that when talking to the people there, practically everyone knew something connected to Spanish: whether it was words (such as amigo, olé, or hasta la vista baby), food (paella, tacos, burrito) or music (flamenco, salsa, reguetón). Practically all of them told us that they were attracted to the Spanish culture, and that they would even be interested in having Spanish classes in Hong Kong.
Although it is well known, for those who do not know very well where to locate the Black Dot of Hong Kong, it is an island located in the south of China.
Because it is next to Canton, the main regional language of the native population is Cantonese. Located between Taiwan to the south and Japan to the north. It belonged to China for approximately 2,000 years, until two consecutive Opium Wars with the United Kingdom. So English has been the official language since the 19th century. And this is one thing that is very remarkable as soon as you arrive, since practically all the residents speak Chinese and English with a perfect accent, which is different from other places in Asia.
In 1997 the whole territory was transferred to the People's Republic of China, and since then it has been integrated into the political, economic and social system of mainland China. As a result, multilingualism is a characteristic of Hong Kong, where Cantonese is spoken side by side with Mandarin and English as official languages. It is very common that the people we meet in the street, once they know where we come from, try to say some well known word in Spanish.
Those who visit Hong Kong coming from mainland China, will notice that there are quite a few differences. And this is because in the cession of Sovereignty agreement, a deal known as "One country, two systems" was made, according to which, although Hong Kong became part of the People's Republic of China, the social and economic system and the lifestyle existing at that time would be the same until 2047.
Spanish classes in Hong Kong
One thing that helps us a lot in our Spanish classes in Hong Kong is to have good books in Spanish for our students. Usually when you teach overseas, the main problem you have is to find these books. Luckily for our work as a tutor, in this city you have a bookstore where you can find these materials and excellent books in our language: The Spanish Bookstore located in Kowloon. In addition, it is a very fun meeting place where you can find Spanish speakers and students of all kinds. You always end up laughing about your latest stories and the most surprising situations you have experienced in this city.
When you travel around the world it is very surprising for a Spaniard that the most known things about the country are not Cervantes and Don Quijote, something that is always present in our minds, but the Tomatina! That war of tomatoes that has become so famous around the world, and yet it is not a festival with a long tradition in our country. The thing that we found most remarkable about some of our students from Asia is that they told us that what they found most interesting in Spain are the gay pride day celebrations in Madrid and the carnivals in the Canary Islands. One of the motivations that made them to learn Spanish in Hong Kong as a third language, is actually to see these festivals and visit them someday. We are proud to see the interest that we have found since we arrived in Asia for our language.
Spanish Academy in Hong Kong
This is where Spanish academy in Hong Kong comes in, a place where you meet charming, open and professional people. A family that we are lucky to be part of. You soon realize that it is the perfect place for anyone looking for a Spanish tutor in Hong Kong. Therefore the ideal environment not only to improve your language skills, but also to meet a lot of interesting people from the Fragant Harbour, as many Chinese or Cantonese people call it.
Finally we have to say that among young people the most well-known and attractive aspect of the Spanish culture is usually Latin music and Latin dance. Popularized in Asia thanks to streaming music services and social networking apps like instagram and Tiktok. It's easy to finish a class being asked for Shakira's greatest hits, Bailando or whatever Latin song is playing at the time. As the weekend approaches, our tutoring ends up turning into a party between songs, dances and karaokes, with students full of knowledge of Latin culture and a fun experience.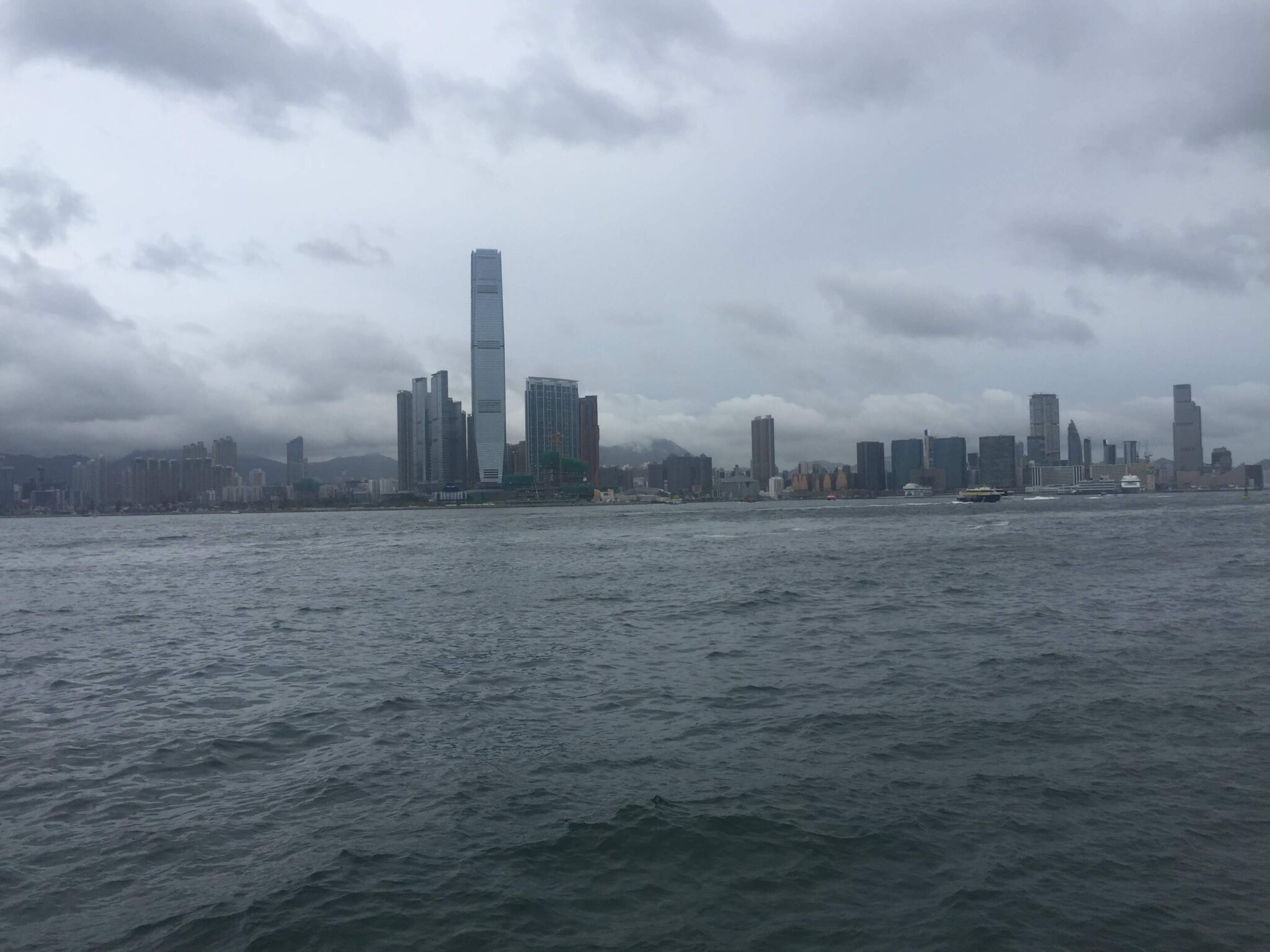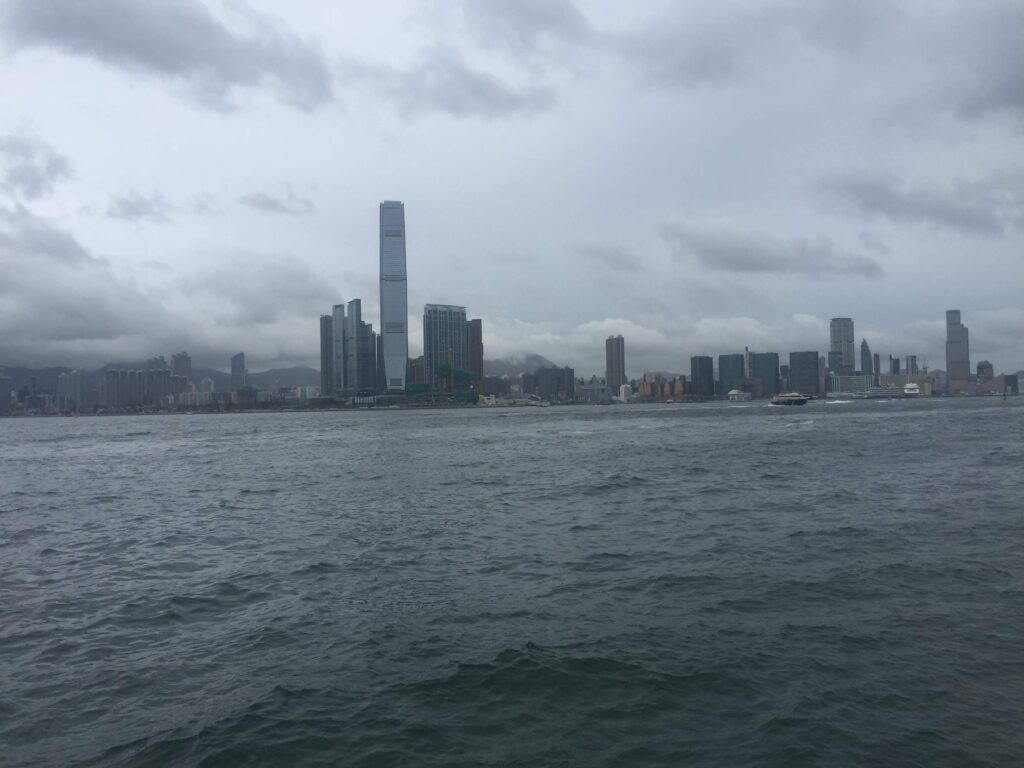 Our experience in Hong Kong
We also wanted to share our experience in Hong Kong. We went a few years ago, just before the protests against the police and those images that went around the world.  
As soon as you arrive at the airport and step on the ground, the first thing you experience is a strong culture shock. Everything is very different. For a Spaniard it is curious to see the high population density, stores, restaurants as well as the shopping places offered in such a small space. It is an incredible feeling of chaos, but somehow organized. It is also surprising how, despite everything being so overcrowded, there was already at that time, a certain social distance that until covid began in 2020, was completely unknown to us in Spain.
The lifestyle in this city is much faster we would say;  Luckily we met some people from our country in the area around our hotel and they told us that, although they loved it here, they were homesick. In Spanish that feeling is colloquially called "morriña".
The new friends we made gave us several tips on what places to visit. We were surprised to discover that there is also a Disneyland there. Other places you cannot miss are the Great Buddha, Victoria Peak, the cable car, and ending the night looking at the iconic Hong Kong Skyline at Victoria Harbour.
In the following days we visited Dragon's Back, went to the Kowloon Peninsula on the Star Ferry, and visited the Buddha on Lantau Island. A hectic tourist activity in such a small place is something we could not have expected.
The next day we visited a friend who was working at the university, in the foreign language department. We were amazed by the organization and especially by the atmosphere.  
As a movie lover, one of the things that fascinated us when we walked through the streets of this city was to find locations and sets of famous movies. From Bruce Lee movies to the latest Transformers or Marvel movies. As our students are usually interested in cinema, one of the tricks we use in our classes is to link the films shot in Hong Kong with the films that were filmed in Spain from 1960 to 1980. From big Hollywood blockbusters to Roman movies and classic western films. In fact, tourists visiting the south of Spain can experience what it is like to live in a Wild West town with sets that have been turned into tourist attractions.
As for food, Hong Kong's cuisine is a fantastic mix of Cantonese food with British, Chinese and international influences. We can tell you that during the time we spent there, our favorite dishes were Dim Sum, Noodles, Wan Tun soup and Roasted Goose. And whenever we had the opportunity, we would order a Hot Pot with friends. It is a boiling pot that they put in the middle and we all cook and eat together. It can be meat or seafood and is served with vegetables and mushrooms. It is a very enjoyable experience as it gives you time to talk and everyone ends up eating what they like.
We loved the traditional cuisine and we must admit that it was impressive the difference in cooking style, the food stores and the restaurants ; they often are street foods which we absolutely loved. Sometimes those places were located a few meters away from impressive luxury stores.
Although we did not miss Spanish food at all, we looked for some Spanish or Mexican restaurants. We were surprised not only to find a couple of places where you could eat traditional Spanish food but also where you could buy wines, cheeses and cured ham.