Malaysia is one of the most known countries in Southeast Asia and a place where some of the teachers of www.spanishacademy.net have had many short but intense experiences.
First of all, we will say that we loved the country; the people, the food, the cities and the environment. 
We have in our memories very good moments that we spent in Kuala Lumpur or George Town to name two of the cities that are more common among all our teachers when talking about Malaysia.
This is one of the reasons why we want to know if it is actually important to learn Spanish in Kuala Lumpur. Besides the capital, we would like to know if there are people interested to learn Spanish in Penang as it is another of the places we have been lucky enough to visit.
In this blog, I can not speak for every one of the teachers of www.spanishacademy.net, but for a few of them and we all have similar experiences. We can tell that we do not know the country much, quite the opposite, this is why we are going to talk to a Malay person, a friend of the teachers of the web site, to know a little bit more about this place regarding Spanish language in Malaysia.
We can say that she is a Malaysian woman who is around thirty years old, with a university education, a good job, and besides, she has been in her life quite far away from any connection with the Spanish-speaking world.
For us, this is important, because we want to know the situation and the real context from the eyes of a common person of the country towards the Spanish language in Malaysia. 
We will say before we start that this is not an interview; we are going to explain in third person her experiences and her knowledge, if any, regarding our language. Let's know a little information about her and Spanish first:
She studied in a private university about 10 years ago.

From her experience, Spanish language in Malaysia is not a common thing.

When people learn Spanish, Normally it is not at a very young age. 

When she was studying, there was no option to choose Spanish as an optional language to learn.

In universities, the most common optional languages available were Korean or Japanese.  
As mentioned above, she studied at a private university, so in the public education system we do not know how the situation was.
However, a friend of her friend, studied Spanish in a big public university in Kuala Lumpur if she remembers correctly, so we see that depending on the major chosen and the university, some Malaysians did have the option to study Spanish in Malaysia.
She had never thought that our language was important; she did not know and had not heard, for example, Spanish songs. 
She knew that the Spanish language existed, but she never gave it more thoughts than that. It existed, that was it. She was not interested in it at all.
Her personal motivation for Spanish began to change when she saw job offers and the very high salary offered when Spanish language skills were required.
She has worked for many years in the tourism field and tells us that she had never thought about learning Spanish even though in her job she has met many people from Spanish-speaking countries, but, since English is the most common language used worldwide, she never thought about learning the language, as she had enough with this skill.
If we look at the job offers that she talks about and the high salary offered for the knowledge of Spanish, English as the only global communication tool, would not be in line with the little relevance in the language that we understand from her words, and this is clearly shown by the fact that some companies ask for it as a mandatory requirement for their new employees.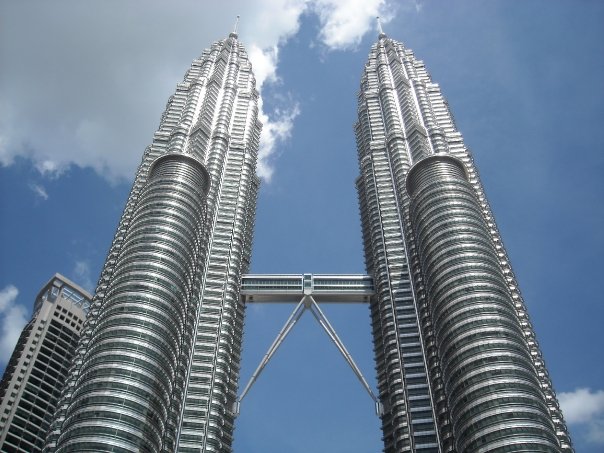 Why learn Spanish in Malaysia?
We are sure that, especially because of this globalized world, it will become an important tool in the life of Malaysian people, so we strongly recommend you to take your first steps in Spanish language and to use www.spanishacademy.net as a website for this purpose.
Leaving apart the knowledge of the language, she has made us a consideration of what are now, according to her point of view, the motivations of the people to learn Spanish in Malaysia.
She tells us that she thinks it is important to learn the language for those people who want to prepare themselves to study abroad.
The second reason she gives us is because Spanish is a global language with use all over the world.
This was obviously the same few years ago, but she found out about the relevance of Spanish when she became unemployed.
When she was looking for a job on the internet, accidentally or let's say unintentionally, she realized that many of the companies in which she showed interest, were demanding Spanish language skills.
How many are there? Well, she explains that twenty percent of the companies in her job search were asking for a decent knowledge of the language.
She tells us that those companies that ask for Spanish language skills are job offers looking for a person with very high academic levels, which leads us directly to another socio-economic scenario. Unfortunately, studying is not cheap either in Spain or in Malaysia.
We understand from her words that normally the people who have access to Learn Spanish in Malaysia, are usually wealthy people who can afford the tuition. 
We talked about the prices of the classes and she explains that from what she knows, Spanish is a language only for rich people because the price of the lessons is usually very high and most Malaysians cannot afford them.
We hope that the prices of www.spanishacademy.net will be affordable and suitable for the Malaysian socio-economic context and will give access to learning the language to many people in Malaysia, and not only to those who, due to good personal economic circumstances, can afford it.
In addition, obviously, she talks about the communicative capacities that Spanish brings us: talking with friends, meeting new people or having a romantic relationship with a person from a Spanish-speaking country.
As for Spanish songs or movies, she does not give much thought about learning the language, because nowadays, all of them are translated online, and the way to understand them is very simple.
Finally and as a main reason for studying the language, she states that her number one priority is money, and this is the main motivation for learning Spanish. 
After her job search, as mentioned above, she has discovered that having knowledge at certain levels of Spanish is very well paid.
Kuala Lumpur is the capital and probably the most popular city in Malaysia so we will find many different people interested in the language and they will certainly give an answer to Why learn Spanish in Kuala Lumpur with Spanish Academy.
From our knowledge, being Malaysia an important place between East Asia and the Middle East, we understand that there are many people interested in our language in the country, especially nowadays, where distances that were once so long that they were impossible to imagine in our minds, are now traveled in just a few hours.
Globalization has brought countries that were once very far away, closer in all fields, especially the economic one, and there is where Spanish is very relevant, since there are daily trades between Malaysia and many of the Spanish-speaking countries.
After all that has been said, as well as the capital, in George Town, as the second most important city in the country, we are sure to find thousands of people who already know Why learn Spanish in Penang with Spanish Academy.
Once again we repeat the economic factor, because this includes tourism, and at the same time, the human relations between different people, cultures and languages.
Spanish courses in Malaysia
She knows some places where you can learn Spanish in Kuala Lumpur; she has found many of them in different social networks but she never saw a Spanish school or academy in the city.
When she lived in Kuala Lumpur, she never saw any Spanish language school, always talking about a physical place.
We hope that www.spanishacademy.net will give the opportunity to many Malaysians to learn Spanish in Kuala Lumpur and have their Spanish courses in Kuala Lumpur.
Another big city we have mentioned is Penang.
To learn Spanish in Penang or to have Spanish Courses in Penang, she doesn't know any place, school or academy that teaches the language, which seems natural to us because she has never lived there. 
So again; if you live in Penang and you are looking for Spanish classes, don't hesitate to visit our website to learn Spanish in Penang.
She does have many friends who are interested in learning the language in these two cities; she talks about two close friends and tells us that the reasons for one of them is to find a Spanish-speaking partner; it seems to us a good reason, we know that it is said that in love Latinos are hot people :).
Actually, and not to bury legends, I don't know if this kind of sayings are true…but we are not going to be those who say the opposite :P.
As for the other friend, she says that he loves to travel and meet new people. His friend has been to several European countries, Spain included, and is looking forward for traveling to Latin America, and obviously, Spanish is quite common in those territories :).
She continues adding that both of these friends work in the tourism industry and that it's good for them to learn another language.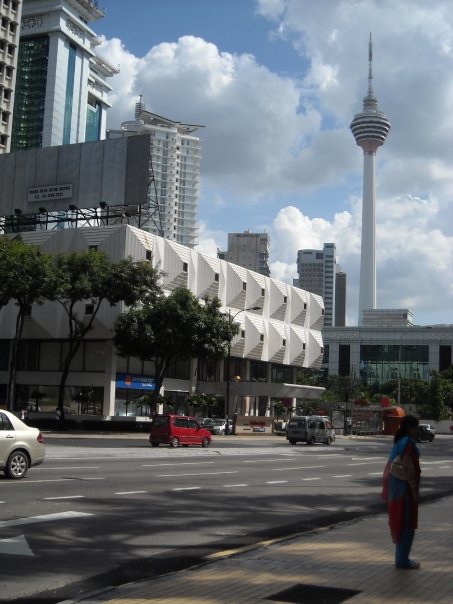 Convenient classes online to learn Spanish in Malaysia
We asked her what she thought about having online classes, rather than the idea of having face-to-face classes in order to learn Spanish in Malaysia.
First of all she said that she preferred to go to a Spanish school to have face-to-face classes because she thinks that if you study face-to-face you can improve faster, but that it did not really matter to have group or personal classes if a person really wants to learn.
Her reason why she preferred face-to-face classes more than online lessons was because she told us that in a physical school she could not cheat the teacher during the class and it forced her to use her mind more.
According to our experience all these years whether face-to-face or online and her point, in private online classes, the student's behavior is the same as the behavior in a physical academy or school. 
This is also the responsibility of a good Spanish tutor, to guide the student without making him/her think that there is any need to cheat the tutor in order to achieve the objective of learning the language.
If the student tries to cheat the teacher on homework or other class exercises, whether it is said out loud or not, the teacher is aware of it. Both in face-to-face and online lessons.
Making mistakes is the base of learning, therefore, as has been said, the teacher must guide the student in the right way, showing the person that perfection is not part of learning. It is a very long journey and cheating to show better skills makes no sense whatsoever. We repeat, we learn from mistakes, in the study of the Spanish language and in everything in life.
After this little parenthesis about the mistake, she pointed out that actually, she prefers online lessons because it is more convenient to take them from home or any other convenient place, without traffic to get to the school and because it saves time.
She has been very concerned about the fact that she thought she was not helping us with all this information; absolutely not true.
For us the most important thing was to know the point of view of a Malaysian person who is far from the Spanish-speaking world and from our perspective, thanks to her story, we have successfully accomplished this task.
So we thank you for sharing your knowledge with all of us ;).
We hope that if someone from this amazing country decides to learn Spanish in Malaysia, it will be at www.spanishacademy.net.